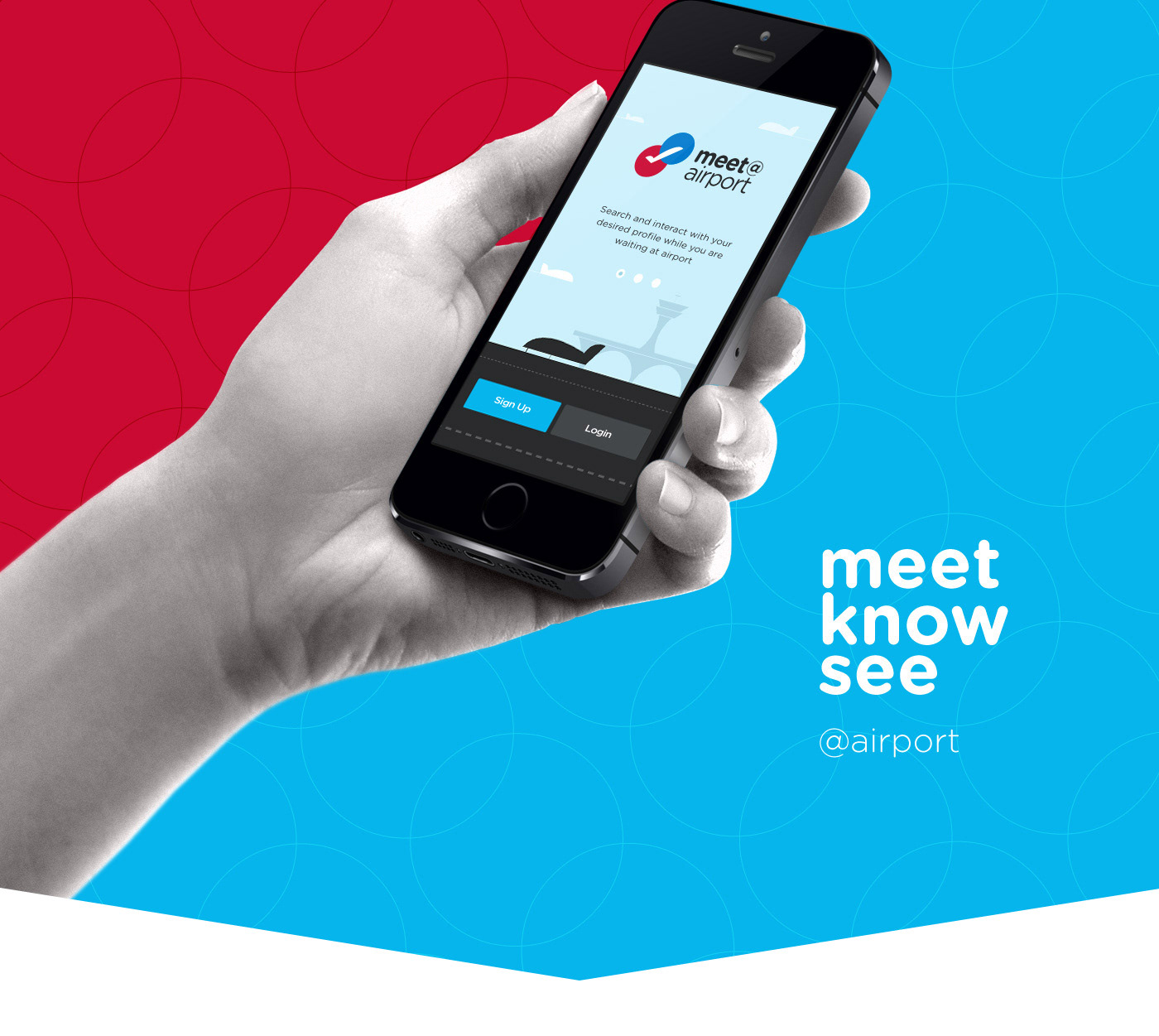 SCOPE AND GOAL

This social app can let you find, chat, and meet the desired matching profile of your interest waiting at the airport. It also works as an informative app that finds you everything about the places in the airport.
ROLE

High-Fidelity Prototype (InVision)
Identity Design
Experience Design
Visual Design
PROCESS

Research – Design Personas – Wireframe Flow – Interactive Prototype – Mood Board – Identity Design – Visual Design
DESIGN RATIONALE

As it was a social media app, it was very important that the experience and visual design of the app be fun yet simple—allowing the colors and typography to educate users and guide them through the proper workflows. In order for the app to function smoothly and interactively, I focused my attentions on designing the micro-interactions.