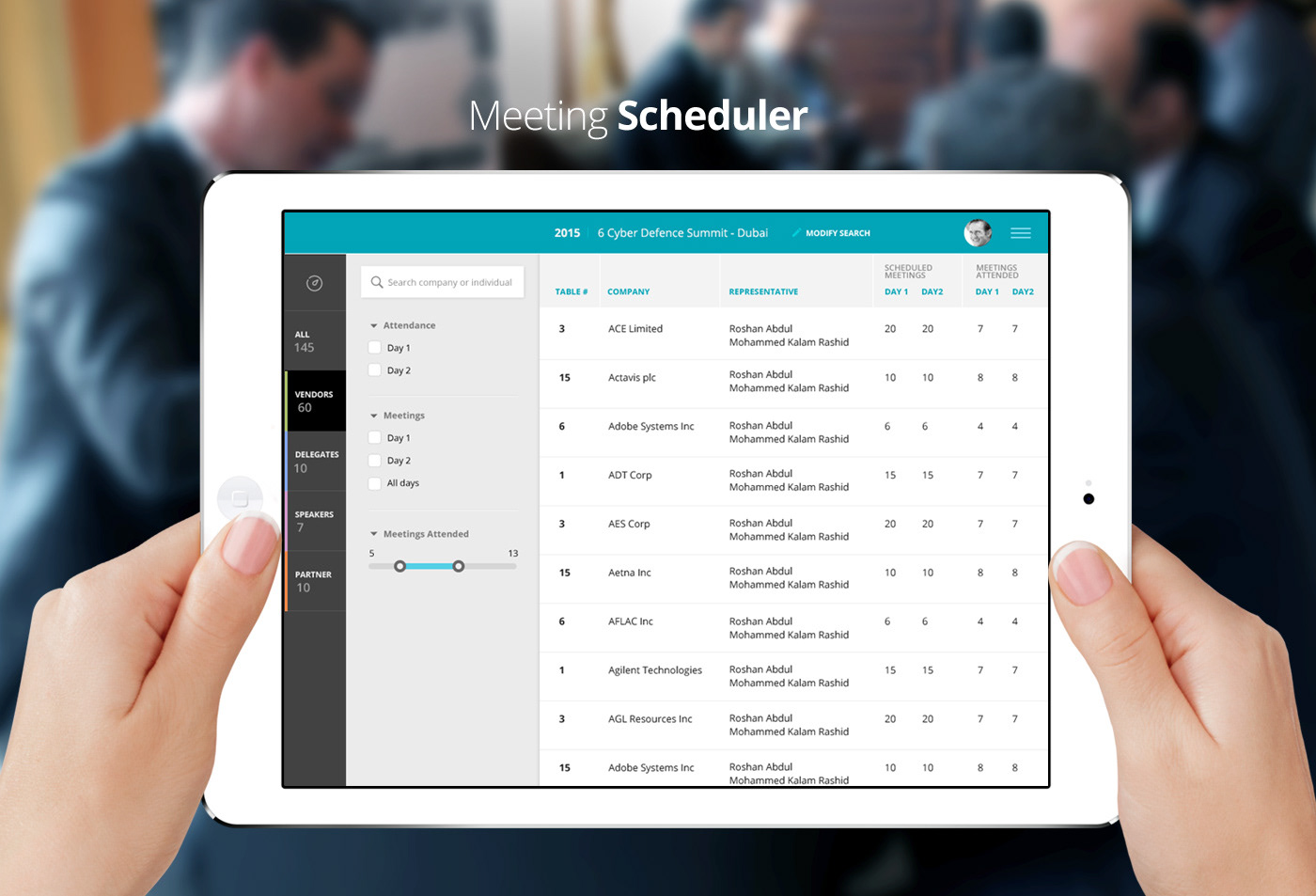 SCOPE AND GOAL
This macOS iPad app provides a comprehensive solution that helps schedule your event's meeting and goals. This app helps increase visibility, drive compliance, and save costs while improving engagement and the overall attendee experience all in one end-to-end platform.
ROLE
High-Fidelity Prototype (InVision)
Experience Design
Visual Design
PROCESS
Research – Wireframe Flow – Interactive Prototype – Visual Design
DESIGN RATIONALE
I performed a heuristic evaluation of the client's existing application and conducted user and stakeholder interviews to provide recommendations on how to improve the tool to address their needs. Taking into consideration my findings, the prototype has a redefined functionally to address stakeholder and user goals, as well as now visually aligns with the brand.