Hi ! I'm Chintan Bhatt,
a digital designer living in India and working worldwide.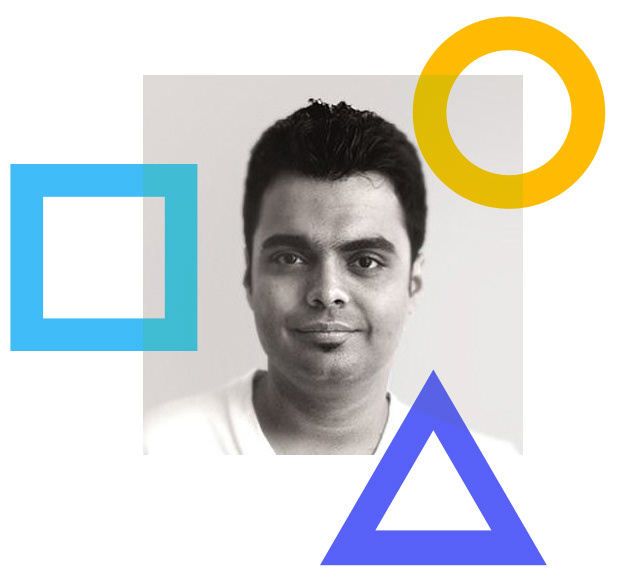 I have over 8 years of hands-on work experience in UI/UX design and rapid prototyping for rich internet applications and mobile devices. I practice user-centered design principles—basing design decisions on user needs and business goals. I have an academic background in digital media, UI and experience design, marketing, and business administration which helps me to balance business interests with user-friendly design needs.
EXPERIENCE DESIGN
Information Architecture
Wireframing Prototyping
User Experience
Branded Interactions
User-Centered Approach
VISUAL DESIGN
Art/Design Direction
App & Website Interface Design
Corporate Design
Visual Language
Identity Design
WIREFRAME/PROTOTYPE
Invision
Mockflow
INTERACTION
After Effects
Principle
DESIGN
Sketch
Photoshop
Illustrator


UX AUDIT
Google Analytics
Crazy Egg
01 /

LEARN
Gain knowledge of users, context, technologies, gather user data, research competitive products, conduct interviews and field studies. 
02 /

EXPLORE
Build user profiles on gathered data, produce materials that will aid the outlining of the project, site maps, content inventories, screen flows, navigation models, task flows, user journeys, scenarios
03 /

SELECT
Evaluate, test, and select wireframe concepts for prototype development. 
04 /

DEVELOP
Create design specifications and evolve concept/wireframes into the full design solution.
05 /

REFINE
Evaluate design with stakeholders to obtain feedback and conduct usability testing. 
06 /

DELIVER
Complete design and produce deliverables.